Bringing Internet Beyond the Dock
The Internet has become such a necessity to everyday life that it feels like a hassle when it's suddenly not there. Everyone's watched their bars pop in and out or dealt with buffering enough to know that finding the exact spot where you can hold your device to send an important text or load a video can be a trying process. Fortunately, you have a few options for taking your connectivity along with you on the water.
Wi-Fi, Satellites and Cell Boosters are three ways to keep your service on board with you for a day on the boat. While they all have the same goal, they work in very different ways and each has a few different factors to consider.

Many marinas offer Wi-Fi services when you dock. This is great because these services are free or inexpensive and create no additional hassle after a long day of boating. But what about when you aren't docked? Marina Wi-Fi does not usually reach far and cannot be taken with you when you decide to take the boat out.
Satellite Internet is another popular option. Satellites are usually overhead whether you're at dock or underway and they can reach where Wi-Fi or cell towers cannot. However, cost is a large factor to consider with this form of Internet. You could spend hundreds or even thousands of dollars a year on subscriptions and equipment for access to low speed browsing
So, what if instead of spending thousands you could use the cellular Internet service you already have beyond just the coastline? With a cell booster, you can. They do just what their name says by boosting the signal you already have on your device to increase your bars and Internet speeds.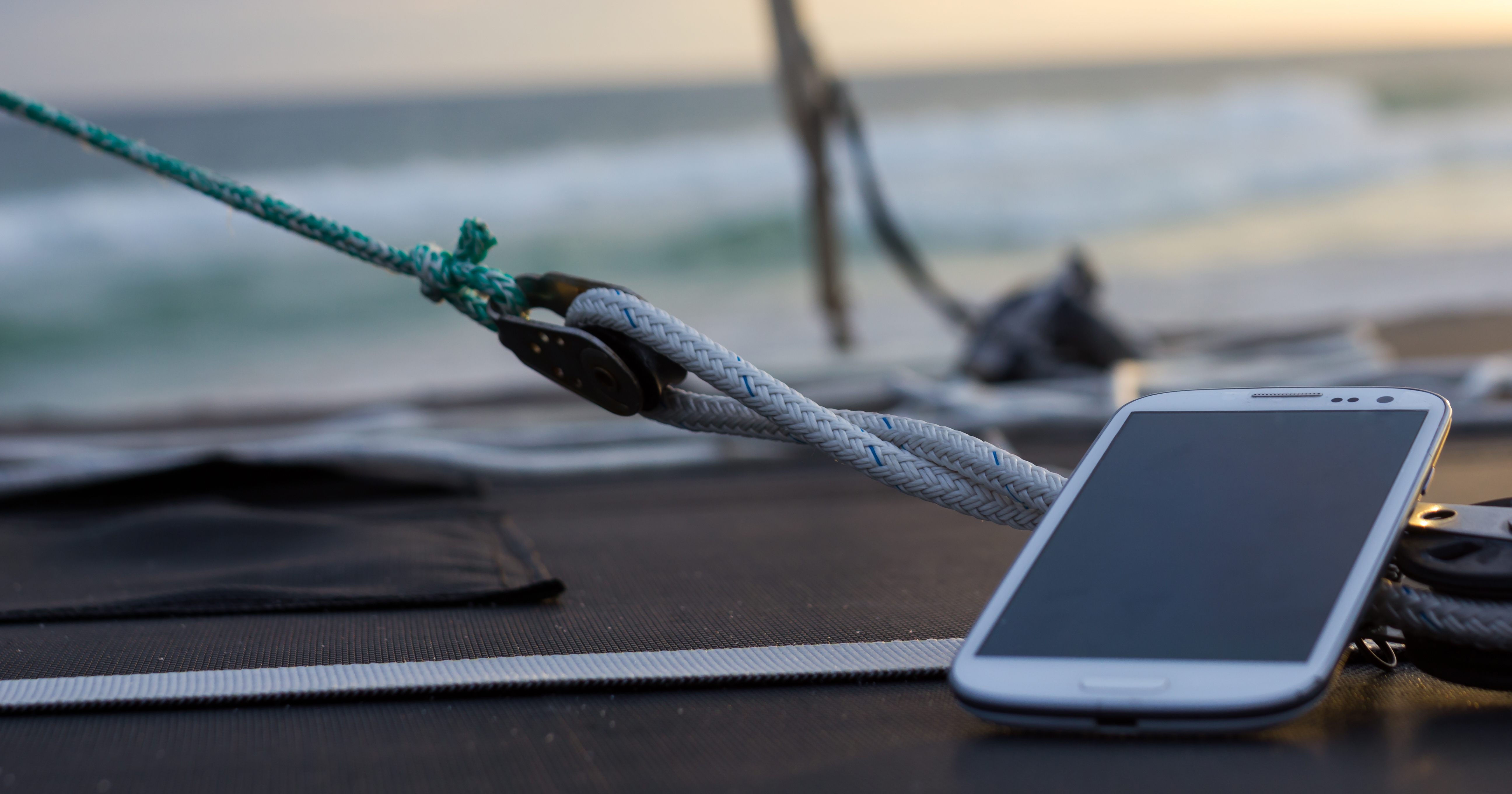 With a better placed and much stronger antenna, a booster will pick up the same signal as your phone's built in antenna and amplify it. It's strong enough to transmit a phone's weak signal all the way back to the tower thereby reducing the number of dropped calls and allowing you to send emails or text from a much farther distance from shore.
If you have a mobile hotspot or a separate portable hotspot through your carrier, the booster can also strengthen that signal for use with multiple devices as well. However, one thing to understand about a booster is that it will amplify any bars that you have but it cannot create its own signal where there is none. When using a booster, you're utilizing the cellular service that you already pay for without creating additional fees. You only pay the onetime cost of buying the booster.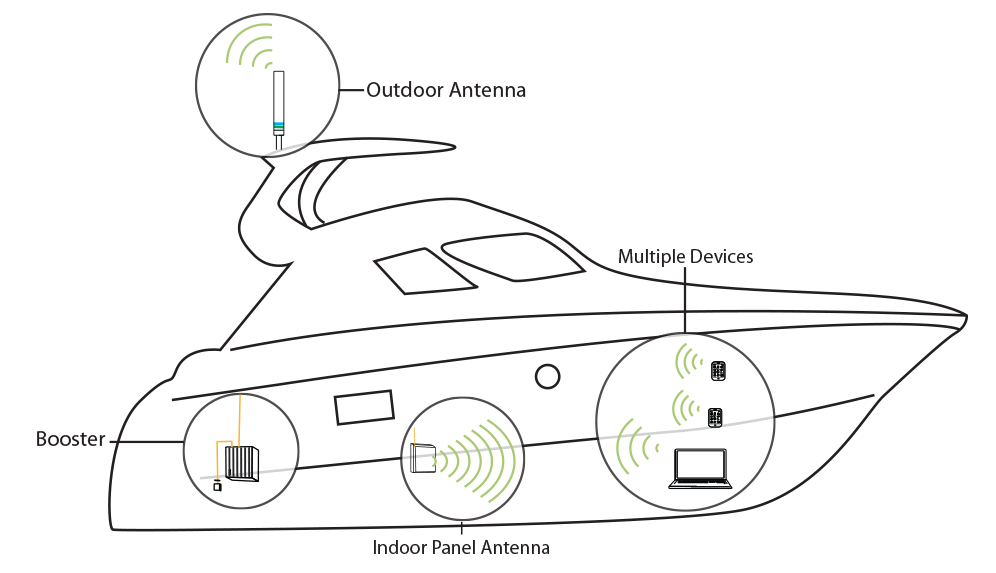 If you want to stay connected on the water, you have a few options. You can make your decision depending on the price you're willing to pay, how far you take your boat out and the amount you use your Internet or devices while on the water. For more information on getting a cell booster, check out the SuperHALO cellular booster kit and other options by Shakespeare.